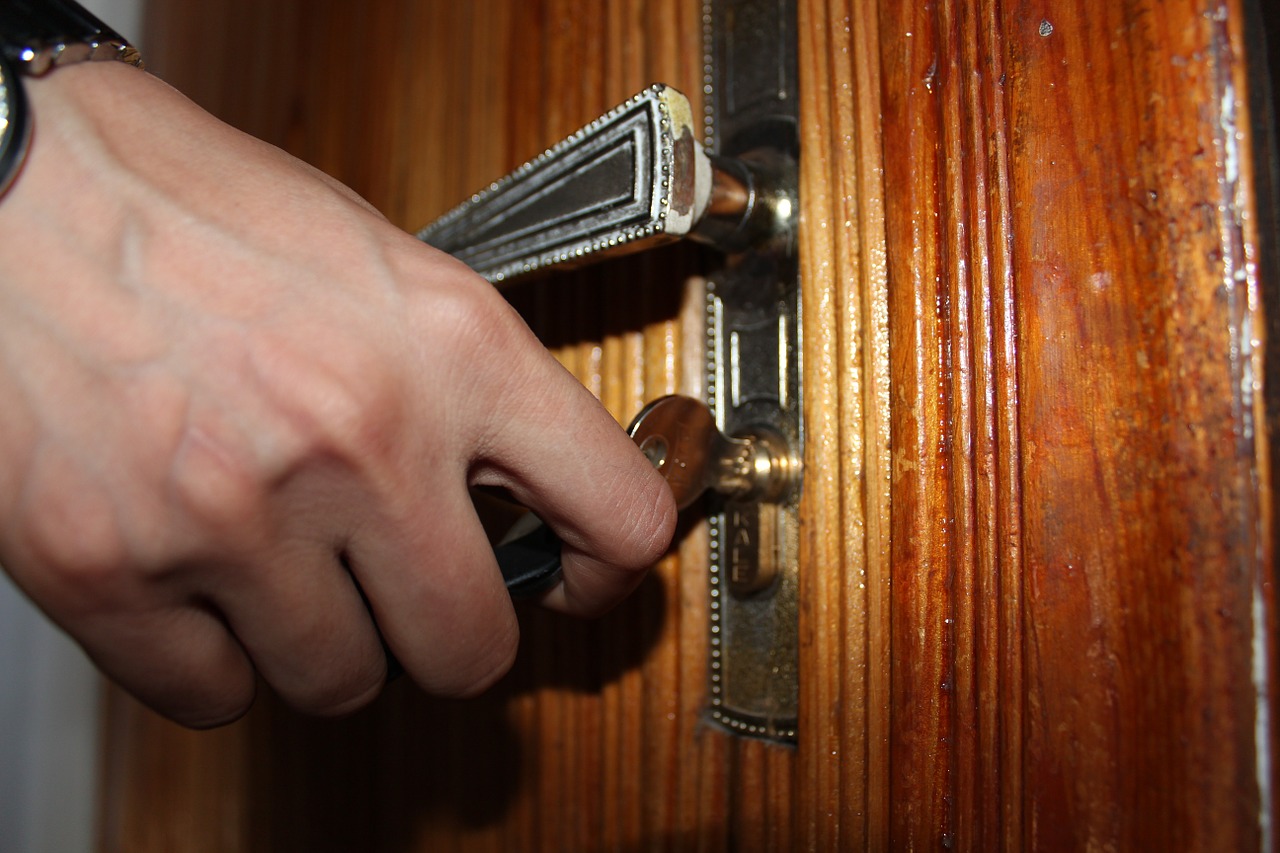 The Anaheim Police Department have a crime prevention brochure dedicated to helping you deter the crimes that come about when burglars case homes under the guise of door-to-door solicitors.
http://www.anaheim.net/images/articles/4232/Res_Burgs_Distraction.pdf
Door-to-door solicitation is still common for some business models. Insurance sales, security firms, and (yes) cutlery sales still use neighborhood canvassing to generate new customers. Generally, these door-to-door solicitors will have a business card and solicitors license handy. They will be respectful and quickly step away from your home when you ask.
Be wary of anyone who doesn't show identification and seems persistent. Don't let them into your home. Close the door and lock it if you feel unsafe. If you have an alarm system, set it so you know if any windows or doors are breached. Don't be shy about calling your security company or the police department. Just like the police have 911 so you can quickly call them, your home security firm likely has a one-touch button that will immediately alert the call center. If your security system has intercom communication with the surveillance team, use it.
Burglars who knock on your door are looking for something like a TV or computer that they can grab quickly. They are hoping that you will appear to be weak and easily intimidated. If you feel uncomfortable, don't open the door. True door-to-door salespeople won't think you are rude if you don't want to open the door.
Your home is a safe haven. Keep it that way using common sense, gut instinct, and security professionals trained to deal with unwanted visitors.