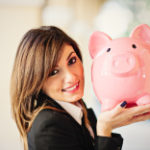 $20 per month for life!
Get alarm monitoring for police dispatch and lock in your low rate of just twenty dollars per month, for the life of your equipment!  Your price lock might even last longer than that.  It's an alarming fact (we couldn't resist the pun) that we have never raised rates for the past 25 years.
All that we ask is that you to keep our service for one-year.  The other big guys make you sign for three to five years.  We only ask for one year because in that time we know you'll come to love our quality service and our helpful representatives.  Of course, you'll want to keep that price lock going for a long, long time.  It's OK, we want you to!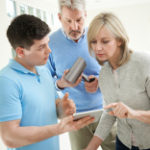 Easy Transition
We make coming over to Minuteman as simple as possible.
We will program and test your existing alarm system.
We will replace the alarm backup battery.
We will repair most damaged peripheral devices free of charge.
We will update your alarm codes
We will review all the alarm features with you.
We will do all this free of charge and we only ask you try our services for one year!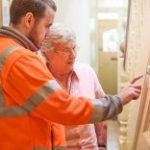 Local Service Technicians
We don't handle your call from thousands of miles away or from some other country because we live and work right in the same communities as you.  When you choose minuteman Security Systems for your home or business you'll get the service you deserve from local technicians with ten to twenty years of experience.
Plus, having local alarm service techs and super friendly customer service reps means that you build report as we take away the headaches and complications that are prone to the gi-nourmous (that's gigantic and enormous stuck together) nationwide companies that are prone to never sweat the small stuff.  We don't think anyone's security issue is too small to solve.  We love saying "yes" while the big guys just say "no".  Yes, we'll give you a free battery.  Yes we'll adjust that misaligned sensor.  Yes, we'll connect you for alarm monitoring.  Yes, we'll program your new keypad and show you how to use it.  And yes, yes, yes, you can keep that price locked for the life of your equipment!
*Free 2-hour service must be at time of initial service to make repairs, update combinations, reprogram system/keypad